ICM is proud to announce that it has been awarded ISO 9001 v2015 certification in May 2018 for the design, manufacture and upgrade of special-purpose machines, feeding systems and integration of machine vision systems.
This certification consolidates and rewards the quality approach that has made ICM successful for the past 24 years.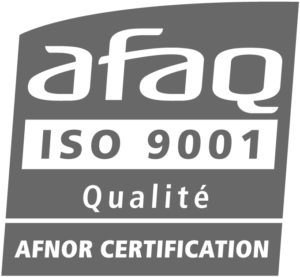 Laurent Pierucci, general manager of ICM, explains: "We chose the ISO 9001 standard to support the growth of the company. The solidity and the rigorous management of our processes, constitute a major stake for the quality of our products and the service provided to our customers. The ISO9001's continuous improvement process reinforces and channels our sense of innovation and progress. "
Obtaining such accreditation is not the final target. Our ambition is to continually innovate and improve our processes and activities to best meet the expectations and requirements of our clients. Our services aim at the highest level of quality and, as a priority, at the satisfaction of our customers.